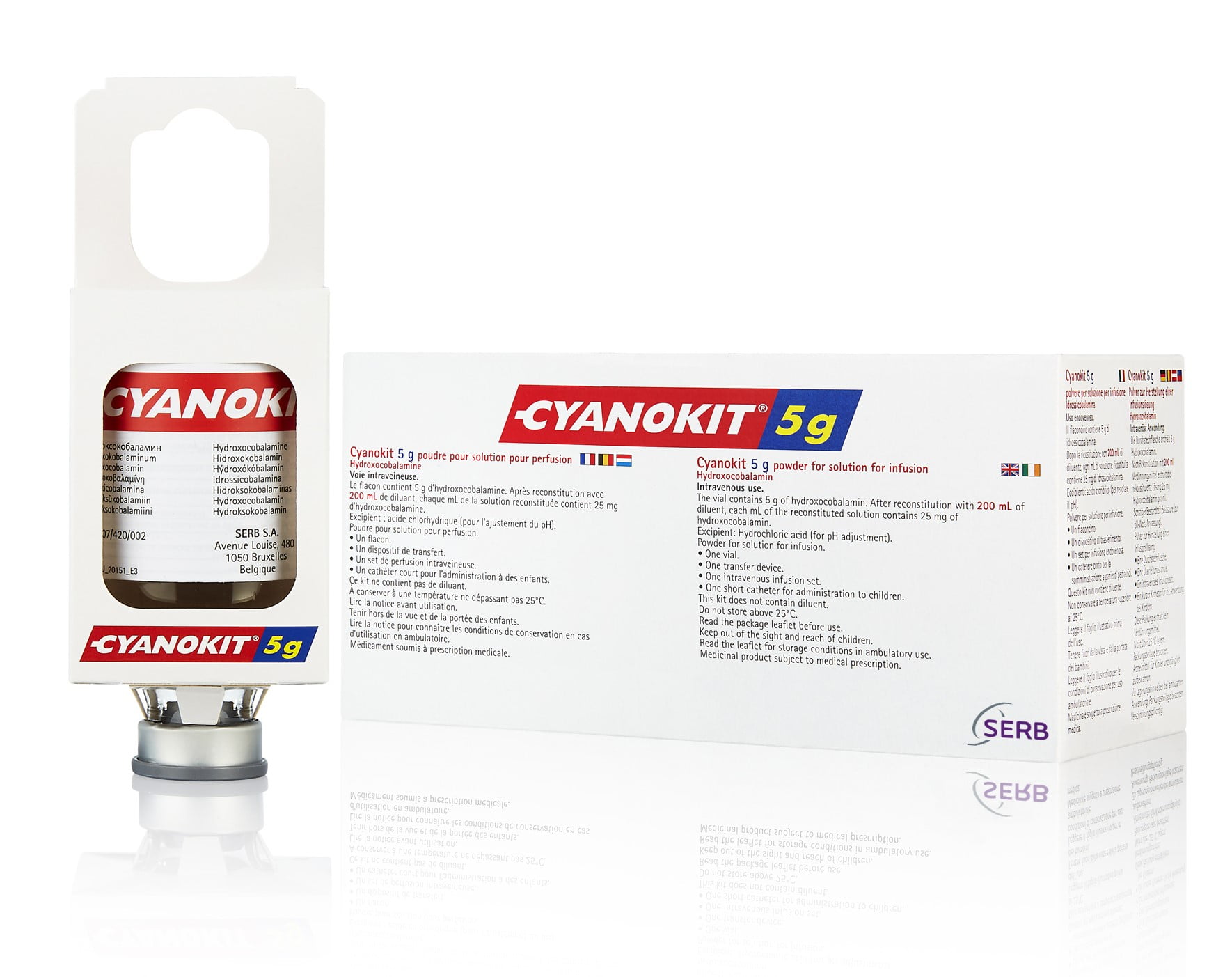 About Cyanokit®
A RECOMMENDED CYANIDE ANTIDOTE FOR ALL AGE RANGES1,2
Treatment of known or suspected cyanide poisoning in all age ranges.1
Cyanokit® is to be administered together with appropriate decontamination and supportive measures.1
When does a patient require CYANOKIT?
Cyanide is a fast-acting poison.3 Due to the rapid onset of these symptoms and their fatal
consequences, it is therefore extremely important that the appropriate antidote is administered as soon as cyanide poisoning is suspected or has been confirmed.4
Cyanokit® can be used in case of suspected or known cyanide poisoning.1
What is the dosage and active ingredient of CYANOKIT?
The active ingredient is Hydroxocobalamin 5g.1

What is the mechanism of action of CYANOKIT?
The action of hydroxocobalamin in the treatment of cyanide poisoning is based on its ability to tightly bind cyanide ions. Each Hydroxocobalamin molecule can bind one cyanide ion by substituting the hydroxo ligand linked to the trivalent cobalt ion to form cyanocobalamin. Cyanocobalamin is a stable, non-toxic compound that is excreted in the urine.1
What does CYANOKIT pack contain?
Cyanokit® contains:1
The diluent is not included.